Warm weather is on the way! I hope everyone is planning on fishing this weekend.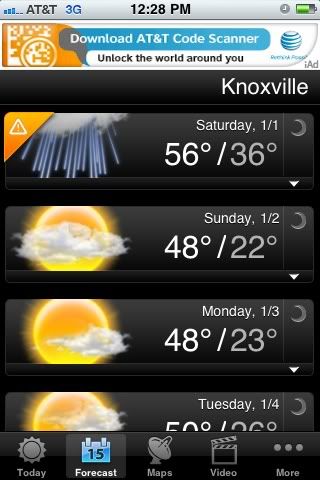 I'll be working in the shop, Orvis – Sevierville, so stick one for me. If I did have the day off I'd would hit the Smokies and fish Little River for big brownies. They should Start getting active with the rising water temps. Be careful if the water is high.
Another good option would be the South Holston or Watauga rivers. Zebra Midges, Sulphurs and Blue Wing Olives would be great choices.
Tightlines and Happy New Years!